Let Our Specialized Treatment Program Transform Your Life
50% of dual diagnosis patients do not receive the treatment they need.
Honey Lake Clinic's dual diagnosis program offers specialized, integrated treatment for patients who are suffering from both addiction and mental health concerns.
The individualized treatment by our highly trained staff is complemented by a supportive, healing environment that is conducive to a complete transformation of your mind, body, and spirit.
To learn more about our dual diagnosis treatment resort in Greenville, Florida, reach out to Honey Lake Clinic today.
What Is Dual Diagnosis?
Dual diagnosis, also known as co-occurring disorders, is a condition in which a person suffers from both a mental health concern and an addiction. This can be a difficult condition to manage because the two disorders can feed off of each other, making it hard to treat just one without the other.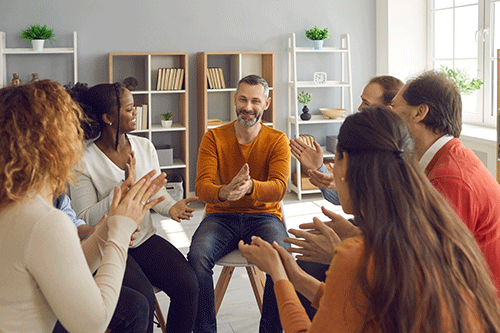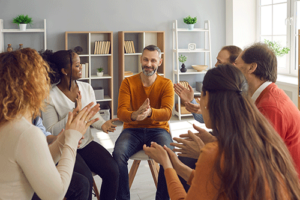 For example, someone who suffers from anxiety may turn to alcohol to self-medicate their symptoms. This can lead to a dependence on alcohol, which can then worsen the anxiety. Or, someone who suffers from depression may turn to drugs to escape their negative emotions.
It's important to get treatment for both disorders at the same time in order to achieve long-term recovery. A holistic approach that addresses the mind, body, and spirit is often the most successful.
What Makes Our Dual Diagnosis Program Unique?
Unlike most other treatment providers, Honey Lake Clinic offers a residential, holistic program that treats each patient on three different levels.
Spiritual
We can help you grow closer to God, apply His truths, and discern His will for you.
Psychological
We teach decision-making skills to help you cope with underlying struggles.
Physical
Our team can use therapy and medication, if needed, to re-circuit or renew your mind.
Dual Diagnosis Issues That We Treat
In our dual diagnosis treatment program, we treat a variety of mental health and substance use concerns, including:
Substance use disorders – This can include alcohol abuse or drug addiction
Process addictions – This can include gambling, sex addiction, or internet addiction
Mood disorders – Depression, anxiety, and bipolar disorder are some common mood disorders
Burnout – A common issue among high-achievers, burnout is characterized by feelings of emptiness, cynicism, and lethargy
Psychological struggles – Anger issues, low self-esteem, and compulsive behaviors can be addressed in our program
Every individual in our program receives a tailored treatment plan that meets their specific needs. We understand that each person is on their own journey, and we respect where they are in their process.
What to Expect in Treatment
At Honey Lake Clinic, we combine individualized treatment with a supportive, healing environment to help you achieve long-term recovery. Our program includes:
Individual therapy to help you address the underlying causes of your addiction
Group therapy to provide support and encouragement from others who understand what you're going through
Family therapy to help heal relationships that have been damaged by addiction
Psychiatric evaluation and medication management, if needed
Experiential therapies like equine therapy
Aftercare to help you transition back to your everyday life
The day-to-day schedule and treatment programs at Honey Lake Clinic are structured to address each patient's specific needs. Our focus on biblical principles and spiritual growth sets us apart from other dual diagnosis treatment providers.
Learn More About Dual Diagnosis Treatment at Honey Lake Clinic Today
If you or someone you love is struggling with addiction and mental health concerns, we can help. Our lakeside resort in rural Florida provides a serene and peaceful setting for healing and growth. To learn more about our program, contact Honey Lake Clinic at 888.428.0562 today.