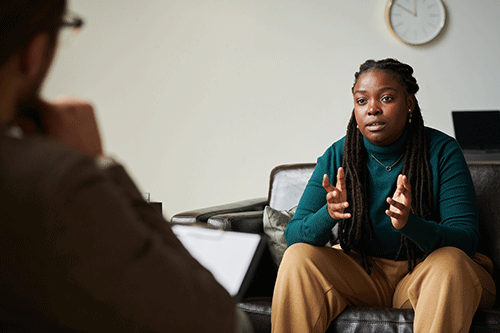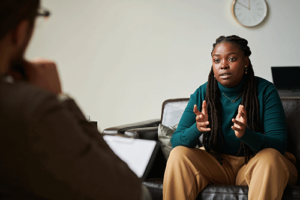 If you or a loved one is struggling with mental health concerns such as anxiety, depression, or post-traumatic stress disorder (PTSD), you may have heard of cognitive processing therapy (CPT). This therapeutic approach uses evidence-based techniques to help individuals process and overcome traumatic experiences, leading to improved overall mental health and well-being. As part of a comprehensive approach to mental health treatment, Honey Lake Clinic offers cognitive processing therapy to support patients on their journey toward healing.
Our Florida behavioral health therapy programs incorporate a variety of evidence-based therapies such as CPT. Whether you are a resident of Florida or simply seeking treatment in the Sunshine State, Honey Lake Clinic can provide you with compassionate and effective therapy in our scenic lakeside resort to help you build a foundation for lasting recovery.
Call 888.428.0562 today to get started.
What Is Cognitive Processing Therapy?
Cognitive processing therapy (CPT) is a type of cognitive-behavioral therapy that is specifically designed to assist patients in understanding and managing the distressing thoughts associated with their experiences. It works by helping patients identify and challenge unhelpful beliefs related to the trauma they've experienced. This process allows them to modify these beliefs, leading to a significant reduction in distressing emotions and improving daily functioning.
During CPT sessions at Honey Lake Clinic, patients participate actively in their recovery process. Sessions typically start with a review of homework assignments, followed by in-depth discussions about the identified thoughts and feelings. Patients are then introduced to new cognitive-behavioral techniques that they can implement in their everyday lives. Towards the end of the session, homework assignments for the coming week are discussed and assigned. This structured approach allows patients to gradually build their understanding and mastery of the therapeutic techniques, fostering more significant improvements and lasting changes.
With the dedicated support of our experienced therapists, patients undergoing cognitive processing therapy in Florida at Honey Lake Clinic can expect an empathic and effective approach to overcoming the challenges posed by their mental health conditions.
Benefits of Cognitive Processing Therapy
Cognitive processing therapy is highly effective, offering numerous benefits to patients grappling with various mental health conditions. Here are seven key advantages of this therapeutic approach:
Improved understanding of trauma – CPT helps individuals make sense of traumatic experiences, providing them with new perspectives and insights.
Reduced symptoms of PTSD and depression – Numerous studies indicate that CPT effectively decreases symptoms associated with PTSD and depression.
Enhanced emotion regulation skills – By challenging maladaptive beliefs, CPT equips patients with the skills necessary to regulate their emotions.
Greater self-esteem and confidence – As patients gain control over their thoughts and emotional responses, their self-esteem and confidence often see a corresponding boost.
Improved relationships – By managing and reducing distressing emotions, patients can enhance their interpersonal relationships, leading to a more fulfilling personal and social life.
Effective coping strategies – CPT imparts effective strategies for dealing with distressing thoughts and feelings, providing patients with practical tools for handling future challenges.
Lasting change – The cognitive-behavioral techniques learned during CPT sessions enable patients to implement long-term changes in their thought processes and behaviors, leading to lasting improvements in mental health and well-being.
Opting for cognitive processing therapy at Honey Lake Clinic means choosing a path toward better mental health, enriched relationships, and a more positive outlook on life.
Call Honey Lake Clinic Today to Start Treatment
We understand that seeking help for mental health concerns can be daunting, but we are here to support you every step of the way. Our compassionate and experienced therapists at Honey Lake Clinic use evidence-based therapies, such as cognitive processing therapy, to provide personalized care and help patients achieve lasting recovery.
Call 888.428.0562 or reach out to our team online to get started.