Why Choose Honey Lake Clinic?
With so many options for mental health, mood disorder, and addiction treatment, how can you identify the program that will provide the highest quality care for you or someone you love?
Enter Honey Lake Clinic: Licensed, experienced, accredited, and here to help you reclaim your story. Why Honey Lake Clinic? Because here, real transformation is possible.
What Sets Honey Lake Clinic Apart
Honey Lake Clinic was founded on the idea that Christian mental health treatment can make a unique difference. Although there are many addiction and mental health treatment providers throughout Florida and the U.S., our approach provides care that helps patients heal in mind, body, and spirit—a distinction that truly sets us apart.
Honey Lake Clinic is the country's only residential Christian mental health program that features an all-Christian staff, Christian psychiatry as part of its basic services, and accreditation from the American Health Care Association, Joint Commission on Accreditation of Healthcare Organizations, and the Department of Children and Families for Substance Abuse.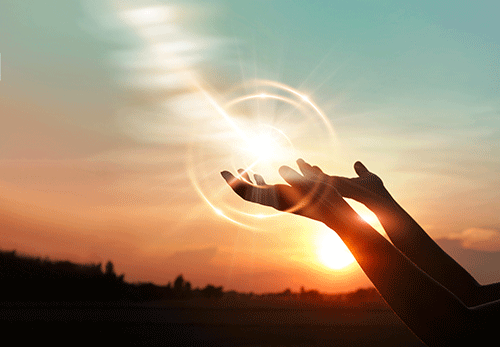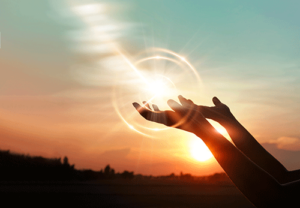 Accreditation is a periodic external evaluation by recognized experts that provides impartial evidence of the quality of care, treatment, or services we deliver to those we serve. What does this mean?
Your team will be professional and experienced, comprised of licensed and qualified providers including therapists, psychiatric nurse practitioners, nurses, and primary care nurse practitioners, led by a board-certified psychiatrist. Each member of your care team will assist you in regaining control of your life, and each therapist's caseload is managed to ensure you receive highly personal and individualized attention.
Your care will be overseen by a licensed psychiatric specialist on staff who can accurately diagnose psychological issues and prescribe and oversee the application of appropriate medications to address your individual needs.
The Benefits of Christian Mental Health Treatment at Honey Lake Clinic
Your treatment will include ample time to allow you to understand and apply the psychological tools and decision-making skills you learn at Honey Lake Clinic. Three important areas of service include:
Primary care – To address any medical issues that are causing stress or might even be causing your psychiatric symptoms, an initial history, physical, and lab work for non-psychiatric medical issues will be provided, as well as ongoing treatment of any prior or new medical issues.
Psychiatric evaluation – This will be administered during the admissions process, and ongoing management will be provided by credentialed and licensed psychiatric nurse practitioners in multiple sessions a week as determined by your individualized treatment plan and supervised by our board-certified psychiatric specialists.
Psychological therapy – You will meet with your primary therapist, trained in a variety of therapies, to help you uncover, identify, and address some of the deeper hurts, wounds, losses, and struggles. Through individual sessions, as established in your individualized treatment plan. Individual sessions are coupled with varying types of group therapy sessions designed to build your toolbox – learning and applying skills to help you overcome your struggles and equip you for abundant living.
You will leave transformed and equipped to continue this healing journey.
Discover Why Honey Lake Clinic Is the Premier Christian Mental Health Treatment Provider
Honey Lake Clinic offers psychological care with a Biblical worldview by licensed experts in scenic, world-class accommodations. Our specialized treatment helps those struggling with psychological issues or addiction reclaim their stories and achieve their God-given potential.
If you or someone you love needs mental health or addiction resources, please call one of our caring admissions counselors now for a free, no-obligation, and confidential conversation about how Honey Lake Clinic can help.