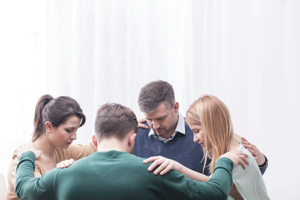 "I was not in a good state of mind when I first arrived at Honey Lake but all of the staff were very loving and caring, from the people working at the front desk to the food service staff, to the therapists, and nursing staff. I had several staff go out of their way to support me in ways that they didn't have to. Honey Lake was a massive positive step for me in my healing journey and I am so thankful for all the staff." – Kiara Yee
Prefer to contact Honey Lake Clinic through a written request?
Our unique treatment programs specifically and deeply address all three spheres—spirit, mind, and body—offering you your greatest chance at wholeness and transformative growth. Reach out to Honey Lake Clinic today.