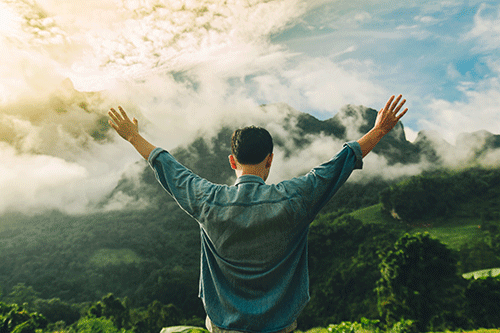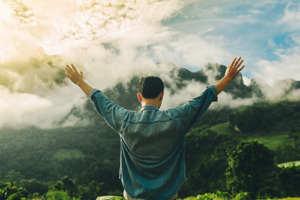 At Honey Lake Clinic, we know that your mind, body, and spirit are connected. Treatment that addresses your mental health needs to also address your spiritual and physical well-being, and our wellness program is part of this holistic approach. Our five-star resort provides care to refresh your body and help you be equipped for when you leave our program.
Learn more about our wellness program and how it fits into our mental health treatment programs by calling 888.428.0562 today.
Whole-Self Wellness
We bring together the three elements of whole-self wellness (the spiritual, psychological, and physical) through:
Movement – Bring endorphins up and release feel-good hormones through therapy in motion, movement, and exercise
Mindfulness – Bring stress levels down with breathing techniques, relaxation, stretching, and self-care
Nutrition – Balance macro and micronutrients to fuel the body to rejuvenate cells and tissues for optimal health and healing
All wellness opportunities are included in the price of treatment.
How Our Wellness Program Works
An initial consultation and fitness assessment will give us a baseline for personal coaching. During the initial consultation, patients fill out a Wellness Weekly Tracker to begin to design a personalized wellness program. Our fitness assessment is comprised of a series of exercises to help evaluate physical fitness and develop an appropriate exercise program.
Weekday programming includes Nutrition Lunch and Learns, where patients learn more about proper nutrition while enjoying chef-prepared meals. Group fitness classes offered on weekdays address strength, endurance, flexibility, and weight control.
Movement
We offer personal training as well as group fitness classes to meet the needs of every patient. In personal training, patients can build proper form and learn exercises that they can do at home.
Low-Intensity Movement
Movement can bring up endorphin levels and release feel-good hormones. Some of the low-intensity exercises we incorporate into our wellness program include:
Wellness walks – Get body and mind awake by taking in fresh air and sunshine, oxygenating the body, recalibrating the spine, balancing cortisol and stress hormone levels, and supporting a healthy circadian rhythm.
Restorative stretch flow – These simple stretches and holds improve flexibility and relaxation.
Strength flow – A series of progressive, dynamic stretches can elevate your heart rate and circulation while also strengthening, lengthening, and relieving muscle tension
Brain gym exercises – This exercise for mind and body activates the right and left brain for faster processing and right-to-left brain communication.
Foam rolling or myofascial release therapy – Release tension in the muscles, relieve muscle soreness, and improve flexibility and range of motion through this therapy.
MUTU – This physical-therapy-based core-strengthening program is medically-endorsed and diastasis-recti-safe for postnatal mothers.
Ropes activities – Build trust, communication skills, and community through problem-solving activities like Minefield, Rope Circle of Trust, and "Knot Fun."
Each of these activities can help you relieve stress and become your healthiest self during treatment.
High-Intensity Movement
Moderate or high-intensity exercises we offer include:
Strength and conditioning training – Using body weight for resistance can increase body strength, flexibility, muscle, and endurance.
HIIT, boxing, and circuit training – Cardio interval training brings the heart rate up with periods of rest between circuits.
Total body bands – Thera-Bands are used for resistance, are adaptable for all fitness levels, and develop strength in all muscle groups, including stabilizers that support joints and proper movement patterns.
CrossFit-inspired bootcamp – A strength and conditioning workout made consisting of functional movement performed at a high-intensity level with varied equipment, weights, and props.
AquaBata boxing – Boost circulation and increase range of motion and strength through a water resistance workout with less stress on your joints and muscles.
Uno workout – This interactive team-building workout relay race can help you have fun while staying active.
Smart stretching sessions can also help improve flexibility while preventing injuries, and myofascial release therapy can eliminate pain and restore motion.
Mindfulness
Patients learn tools to manage stress and anxiety through breathing, meditation, grounding, imagery, and mindful movement. Some of the mindfulness practices we help patients learn include:
Progressive muscle relaxation
Five senses grounding practice
Heart-rate-variability training
4-4-6 breathing
Diaphragmatic breathing, also known as belly breathing or yoga breathing
Alternate nostril breathing
Triangle breathing
Each of these practices can help create a calm and focused mind.
Nutrition
Meal planning is a vital part of our nutrition focus. This involves calculating a patient's macronutrient needs and designing a meal plan taking into consideration dietary exclusions or allergies. Meal plans can help patients achieve their goals, including weight loss or weight gain, maintenance, or building muscle. We help patients with creating budgets and shopping lists to make meal planning sustainable long-term.
Spa Services
Feeling your best can also include looking your best. Our on-site spa services include:
Hairdressing
Manicures
Pedicures
Waxing
Facials
Massages
When you leave here, you are equipped to go back to your life and apply these changes and wellness education to your life.
Call Honey Lake Clinic Today for Mental Health Treatment with a Focus on Wellness
The wellness program on our Greenville, Florida, resort can help you become healthier than ever while you work towards total physical, spiritual, and psychological well-being. Call 888.428.0562 today to get started.