At Honey Lake Clinic, adult patients can enroll in Christian mental health and substance use disorder treatment programs that support lasting healing. We provide personalized treatment rooted in Biblical principles with a focus on the whole person. Our residential adult programs are designed to address mental health conditions, burnout, and substance use issues by equipping individuals with the tools they need for their healing journey.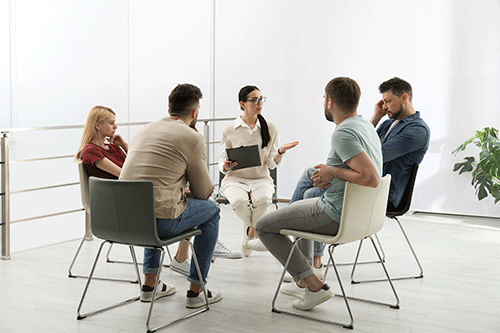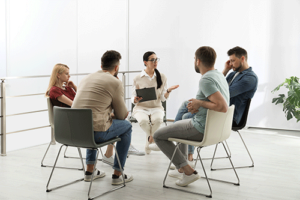 Our lakeside resort features scenic views and world-class amenities like an on-site spa, a gym, a swimming pool, and chef-prepared meals. Through a variety of integrated treatment modalities and programs that can be customized according to the individual needs of each person, we're able to help patients reclaim their stories. Our adult programs include residential programs that help individuals build a strong foundation for recovery to aftercare to support the transition back to everyday life. Every step of the way, the comprehensive care we provide helps those in our care achieve their God-given potential.
Connect with the Honey Lake Clinic team at 888.428.0562 to learn more about how our Christian treatment programs can provide a path to wholeness.
What to Expect in Our Adult Treatment Programs
Our adult treatment programs feature a focus on community, structure, and, above all, your faith. Our curriculum, developed by experts, is focused on Biblical principles and incorporates spiritual growth directly into treatment.
What We Offer
The programs we offer include treatment for addiction and mental health concerns. A substance use disorder does not have to keep you from living a full life—instead, there's a better path forward. We support recovery through evidence-based therapies and medical care when necessary.
Many of those who come to us for treatment experience both substance use issues and mental health concerns. Substance use can be a way to find short-term relief from the symptoms of mental health concerns like anxiety, depression, or bipolar disorder, but the cycle of masking the underlying issues can become more damaging over time. Our dual diagnosis program provides comprehensive treatment that addresses both conditions simultaneously and sets individuals up for lasting success.
Adult Alumni Programs
Known as the NET, our alumni program involves virtual meetings twice a week as well as opportunities for weekend encounters to provide ongoing support, education, and fellowship. The NET helps individuals in recovery come together with those who understand their struggles and build lasting relationships to support each other.
Additionally, our 12-day refresher program is designed to give alumni of Honey Lake Clinic's programs a boost when they need it most. This virtual program helps patients revisit what they've learned both in treatment and beyond so they can continue to develop important skills and maintain long-term recovery.
Reach Out to Honey Lake Clinic Today
Discover the difference that our Christian mental health and addiction treatment programs can make. Learn more about our adult programs by calling 888.428.0562 or by reaching out to our team online—we're ready to help you reclaim your story.