Welcome to Honey Lake Clinic: We're Glad and Grateful You're Here
Our vision is that Honey Lake Clinic will be an instrument that God uses to bring His love, forgiveness, peace, joy, and deep healing in a practical and life-changing way.
Honey Lake Clinic came into existence when a group of pastors, clinicians, and businessmen recognized the dire need for Christian mental health treatment in the U.S. While a number of addiction and mental health treatment facilities can be found across the country, none offer a holistic approach to deeply address every individual's mind, body, and spirit.
Honey Lake Clinic is a scenic mental health clinic in Greenville, Florida, with Christian staffing and a Christ-centered program that practically heals past wounds and equips people with Godly decision-making skills to transform their lives. Our 24/7 assessment, diagnostic, and intensive mental health treatment services are delivered by a highly trained and compassionate staff. Individualized Christian mental health treatment at an affordable price—that's how we change lives.
Learn more about Honey Lake Clinic by calling 888.428.0562 today. 
True Stories. Lives Reclaimed.
Don't allow mood disorders or addiction to define you.
Reclaim your story today.
Honey Lake Clinic's Five Keys
to Treatment Success
Intensive research and our experience have helped us zero in on five key factors that provide a strong foundation for transformation. 
Duration: 40-45 hours of treatment and supervised activities each week as opposed to outpatient therapy, which can consist of just one to 25 hours per week.
Residential Setting: A caring environment away from everyday distractions to help you focus on the learning and application of skills taught.
Expertise of Staff: A highly professional and experienced psychotherapist team made up of licensed therapists, psychologists, and psychiatric specialists.
Great Content: Practical focus to teach you how to slow your mind and regain control of your thoughts, emotions, and decisions.
Treatment Modalities: CBT, DBT, motivational interviewing, psychodynamic interpersonal therapy, emotion-focused therapy, and family systems therapy are all offered. 
Christian Aspect: Successful integration of Christ-centered and biblical principles into all the various treatment programs, sessions, and groups.
Sound Psychological Help: Our licensed psychiatric specialists can rule out any medical issues, accurately diagnose psychological issues, and prescribe correct medications. 
Learn and Apply: Ample time to allow a thorough understanding and application of psychological tools and decision-making skills that are taught.
As a Christian psychiatrist, Dr. Karl Benzio has successfully helped many addiction facilities integrate his faith-informed decision-making curriculum to improve their psychological and medical treatment programs.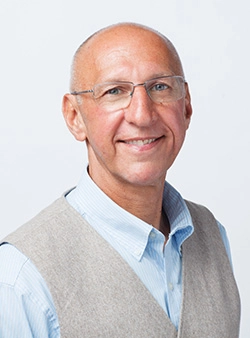 Co-Founder and Chancellor
Director of Excellence in Christian Psychiatry
Find Out More About Honey Lake Clinic's Christian Mental Health Treatment Center
Honey Lake Clinic has the right people to help you start your journey to wholeness. We're ready to help.