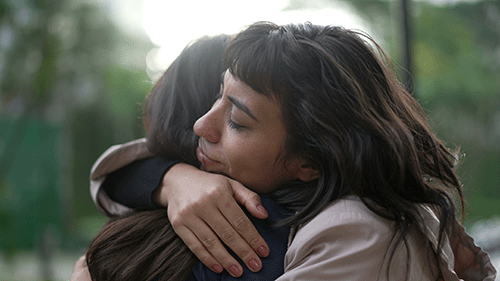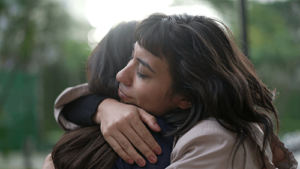 Trauma is a deeply distressing experience that shakes the foundation of your world. It can take many forms, such as physical abuse, sexual assault, emotional abuse, war, natural disasters, accidents, or chronic illness. Even if you've never struggled with your mental health before, experiencing a traumatic event can be overwhelming and cause long-lasting psychological damage.
At Honey Lake Clinic, we understand the difficulty of recovering from trauma, and we are here to help. Through Christ-centered care in a peaceful, supportive environment, you can learn how to reclaim your story. We provide care that meets every adult and adolescent where they are and that addresses the spiritual, psychological, and physical aspects of recovery.
Ready to learn more? Call 888.428.0562 today to get started.
Trauma and Mental Health
Trauma can disrupt every aspect of your life, but it has a particularly devastating impact on mental health. Trauma can change the way you think, feel, and behave, and it can trigger a variety of mental health issues, such as anxiety, depression, PTSD, or substance abuse.
Some of the symptoms associated with trauma include:
Feelings of guilt
Fear
Numbness
Difficulty sleeping and concentrating
Feeling disconnected from others.
If not addressed, these issues can spiral out of control and lead to chronic mental health concerns. That's why seeking professional help is crucial in order to overcome trauma. Trauma-informed care is an approach that involves recognizing the symptoms of trauma, understanding its possible causes and effects, and providing supportive care that is tailored to your individual needs.
Trauma Treatment at Honey Lake Clinic
At Honey Lake Clinic, we provide individualized trauma treatment that is tailored to meet the unique needs and goals of each patient. Our trauma treatment program is made up of a combination of traditional and non-traditional therapies designed to promote healing for the entire person. Some of the therapies we offer that can be effective parts of the recovery journey include:
Eye movement desensitization and reprocessing therapy (EMDR) – EMDR has proven to be effective in reducing PTSD symptoms. The therapist guides the patient through a series of rapid eye movements while they focus on a traumatic memory. This helps to reprocess the memory, which can reduce symptoms of distress.
Rapid resolution therapy (RRT) – RRT is a revolutionary form of therapy designed to help those struggling with trauma, PTSD, anxiety, or depression. It's a one-on-one therapy adopting a collaborative approach to reprocessing traumatic events that have caused overwhelming symptoms. Through RRT, our patients can finally resolve the issues preventing their recovery.
Cognitive processing therapy (CPT) – CPT enables patients to understand the connection between their thoughts or negative beliefs and their feelings of trauma. Their therapist might engage in role-playing or other activities to help the patient identify patterns of thinking that can be changed.
Trauma-informed care in the therapeutic environment of our lakeside resort can help you resolve past experiences and move forward equipped with coping skills to handle life's future challenges.
Reach Out to Honey Lake Clinic for Effective Trauma Treatment
Trauma can rob you of happiness, but there's hope. At Honey Lake Clinic, we have expert clinicians who have undergone training in trauma-informed care and who have access to cutting-edge trauma treatments that can heal you from the inside out. If you or someone you love is struggling with trauma, don't wait—contact us today to learn how our programs can help you take the first steps toward healing. It's possible to reclaim your story and heal in mind, body, and spirit.
Recovery is within reach. Call 888.428.0562 or reach out to our team online to learn more about trauma treatment at our Greenville, Florida, resort today.