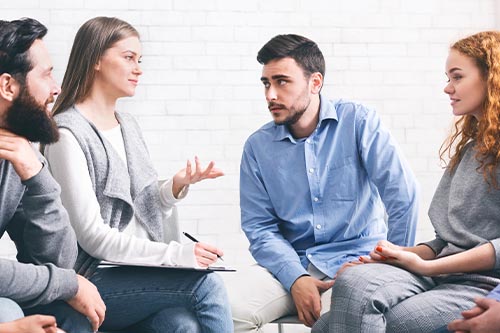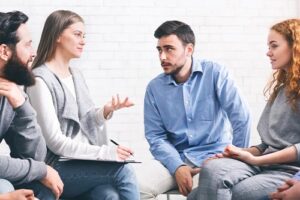 Ready to begin your journey to recovery from alcohol addiction? Our alcohol detox program provides a safe, comfortable, and supportive environment where you can begin to build a foundation for lasting recovery. With 24/7 nursing and psychological care to assist you through the withdrawal period, our alcohol detox program in Greenville, Florida, can help you work toward wholeness in every aspect of your life. A spectacular array of comforts and amenities in our resort-style facility can make your stay more pleasant and comfortable. Every step of the way, our experienced staff will be there to support you through your journey. 
Learn more about our addiction treatment programs in Greenville, Florida, by calling 888.428.0562 or reaching out online today. 
How Alcohol Detox Can Jumpstart Your Recovery 
Alcohol detox is the first step in the recovery process. Once you've made the courageous decision to seek help, our team of detox specialists, nurses, counselors, and physicians are here to provide compassionate care while you go through withdrawal. 
Detox and withdrawal are infamous for being uncomfortable experiences, physically and psychologically. Having medical and mental health professionals assist and oversee your detoxification can be the difference between success and failure. Alcohol detox is accompanied by physical and emotional symptoms that can include: 
Insomnia 
Nausea
Anxiety 
Cognitive difficulties 
Depression 
Irritability and agitation 
Tremors 
Hallucinations 
Seizures 
At Honey Lake, you'll have professionals by your side and appropriate medications to help alleviate your symptoms, all helping you concentrate on the hard work at hand—your recovery.  
What to Expect in our Alcohol Detox Program 
First, you will be assessed upon admission. We'll discuss your health history, your mental health, and your substance use. Then we'll design a personalized detox plan that will meet your specific needs. 
Typically, we design a reduction taper over three to 10 days that helps you safely and comfortably withdraw from high levels of alcohol consumption. Our goal is to alleviate withdrawal symptoms while also providing emotional support. We also focus on your nutrition, vitamins, fluids, and electrolytes.  
When you become stable and able to focus and function, we'll perform a thorough psychiatric evaluation. This can help us determine if underlying trauma or mental health concerns have been at the root of your addiction. Then, our highly trained staff works with you to put together a customized treatment plan to address your underlying psychological issues.  
Detox and withdrawal are different for everyone who goes through them—for some, the process takes only days, for others, weeks. Typically, withdrawal symptoms subside within a week.  
How Our Alcohol Detox Program Can Prevent Relapse  
Alcohol dependency is partially defined by its physical aspects. These include changes in brain chemistry that lead to cravings when alcohol consumption ceases. As you begin recovery, the cravings will gradually decrease in intensity until they are no longer a major factor.  
Physical cravings will cause a relapse in the early stages of recovery before they begin to decline in their severity. But psychological cravings for alcohol are an entirely different matter. These powerful urges are triggered by life circumstances and events that never completely lose their ability to provoke a response. Addiction doesn't happen in a vacuum. These are triggers—and you'll benefit from education, counseling, and therapy to reframe your understanding of these triggers and gain the skills necessary to manage them.  
Choose Honey Lake Clinic for Alcohol Detox 
Holistic, evidence-based treatment with a Biblical worldview, all in the peace of our lakeside resort-style facility. We want to be your trusted partner in recovery. 
If you're considering alcohol detox, contact us at Honey Lake Clinic today and let us help you on your path to long-term sobriety. Call us at 888.428.0562 or reach out online 24/7 to get started.