Honey Lake Clinic's Outpatient Program: Helping You Break Free from Life-Controlling Issues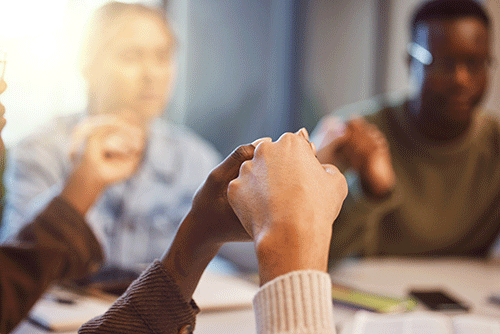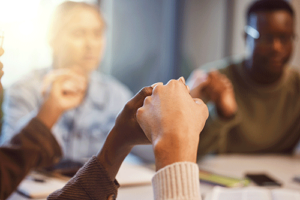 We are honored to walk the healing journey with you and your family through our outpatient program. Our Christian outpatient treatment program in Greenville, Florida, provides care for:
Depression
PTSD
Sexual abuse
Addiction
And other mental health concerns
Reach out to Honey Lake Clinic today to learn more about our approach to treatment.
Healing in Mind, Body, and Spirit for Individuals, Couples, and Families
With so many options for mental health, mood disorder, and addiction treatment, how can you identify a program that will provide the highest quality outpatient treatment for you or someone you love?
Honey Lake Clinic, the first and only Christian residential behavioral health and addiction treatment provider of its kind, offers Florida residents outpatient and teletherapy appointments with members of our on-resort staff. Out-of-state residents can receive outpatient and teletherapy appointments with providers who are a part of our partner community of therapists and clinicians.
Our outpatient program was first established as a continuum of care for graduates of Honey Lake Clinic's residential program. We've extended the program to include anyone who desires Christian outpatient or teletherapy from highly trained therapists.
Honey Lake Clinic Alumni: The Continuum of Care
You've graduated from Honey Lake Clinic's residential program. You left with a solid foundation for a healthier future. But you also recognize that this is just the start of your journey to healing and wholeness.
Patients who have completed Honey Lake Clinic's residential treatment program can continue addressing the concerns that have affected their lives in our outpatient program for mental health.
Our outpatient program is an opportunity for you to continue receiving professional care for a primary mental health condition, the effects of trauma, a substance use disorder, or dual diagnosis after completing a higher level of programming. Successfully treating these disorders relies on a continuum of care that extends beyond your residential treatment.
We know it can be difficult to have such a connection with your therapist and then abruptly stop when you leave the program. Our Christian outpatient program is proving invaluable to our alumni in the time between graduating from the residential program and establishing connections with a support network and therapists at home.
The Benefits of Our Christian Outpatient Program
Continue seeing your HLC therapist (based on availability)
Continue implementing the lessons and applying the skills you've learned
Continue receiving the encouragement and support of your Honey Lake Clinic family
Continue establishing a healthy life and routine at home, benefitting from flexibility in scheduling your outpatient visits around work, school, and family obligations.
Frequently Asked Questions About Our Outpatient and Teletherapy Program for New Patients and Alumni
Honey Lake Clinic came into existence when a group of pastors, clinicians, and businessmen realized the dire need for Christian mental health treatment in the U.S. While many addiction and mental health treatment providers can be found across the country, none offer our holistic approach that deeply addresses each patient's needs in mind, body, and spirit.
Benefits of Our Outpatient Program for Mental Health and Addiction
Just a few of the benefits of our outpatient treatment program in Greenville, Florida include:
Care from one of the world's most recognizable and highly recommended Christian behavioral health treatment providers in the world, Honey Lake Clinic.
Encouragement and support from the Honey Lake Clinic family.
Flexibility to schedule your outpatient visits or teletherapy calls around work, school, and family obligations.
Program Requirements for Florida Residents
Participants must live in Florida
Participants will receive six one-hour sessions at a cost of $100 per session
48-hour notice is required for cancellation or change, or your session will be forfeited
All six sessions must be completed within eight weeks, no refunds
This is a self-pay program, so need to worry about insurance
Contact Honey Lake Clinic Today
Take advantage of Honey Lake Clinic's outpatient and teletherapy program. Call now to learn more and register.