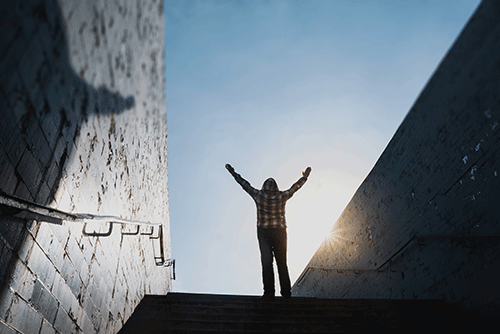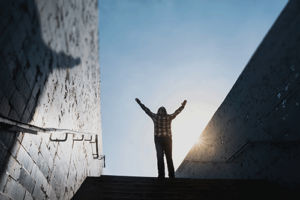 After completing your time in treatment, ongoing support can make a difference. The support of our alumni program is an invaluable tool in helping alumni transition from treatment back into their lives. To provide even more opportunities for alumni to connect with our community and be ready to face any challenges that may lie ahead with strength and resilience, we provide an alumni refresher program.
This 12-day program for Honey Lake Clinic is a virtual experience designed for adult alumni who are Florida residents. If you're ready to continue the good work you've started and be refreshed to finish the next leg of your journey strong, the alumni refresher program can help. Call 888.428.0562 or reach out to our team online today to learn more.
Why We Offer an Alumni Refresher Program
When you graduated Honey Lake Clinic's residential program, you left with a solid foundation for a healthier future. As the journey to healing and wholeness continues, you may find yourself in need of a boost.
Honey Lake Clinic's faith-based alumni refresher program meets this need. A refresher can be integral to improving long-term health and wholeness. Revisiting the discoveries, truths, principles, practices, tools, and tactics you've learned is key to sustaining the progress you've made and continuing to build upon it.
Honey Lake Clinic's alumni refresher program serves to not only revisit the lessons and skills you learned while completing the residential program but bring refreshment as you move forward through life transitions, challenges, and obstacles.
The refresher program is self-pay. Each patient participates in meetings and groups tailored to their needs. Whether you would benefit from support in preventing relapse and navigating triggers, identifying healthy coping skills, or learning new spiritual practices and tools that bring peace, our alumni refresher program can equip you for success.
Benefits of Our Faith-Based Alumni Refresher Program
We believe that our alumni refresher program can bring lasting change and true refreshment to alumni who take part.
Benefits of our alumni refresher program include:
Availability – All former Honey Lake Clinic patients who are Florida residents are welcome to participate
It's a self-pay program – This means that participants aren't confined to what an insurance company is willing to pay for
Flexibility – We customize treatment plans for each of our patients that are built specifically around their needs
Faith-based treatment – Every aspect of our alumni refresher program is rooted in Biblical principles
We recognize that our alumni have put in time and effort to be who they want to be. You've built a foundation for recovery, but when you need help, Honey Lake Clinic's alumni refresher program in Greenville, Florida is here for you.
Exceptional Christian Mental Health Treatment at Honey Lake Clinic
Once you complete treatment at Honey lake Clinic, alumni refresher programs can bring sustained healing and hope. You're always part of our family, and the support, guidance, and assistance you receive here don't end when you walk out of our doors. Instead, we're here to offer alumni refresher programs in Greenville, Florida, that can help you look ahead with confidence and courage.
With personalized treatment plans for every individual in our care, we're able to support lasting change. Whether you're working to overcome a substance use disorder, battling burnout, or trying to break free from the symptoms of mental health concerns like anxiety or depression, alumni refresher programs can help you continue your path toward healing and health.
So if you or someone you love is in need of resources or treatment for mental health or addiction, contact Honey Lake Clinic today. Call one of our caring admissions counselors at 888.428.0562 now for a free, no-obligation, and confidential conversation about how Honey Lake Clinic can help.