Wednesday AUGUST 16 @ 12PM EST
Let's take some time to focus on Self Wellness and simple tools to utilize for foundational well-ness. Join Honey Lake Clinic for this month's webinar on Recognizing Self Awareness Month.
THIS IS A WEBINAR YOU DON'T WANT TO MISS!
HOW WILL THIS BENEFIT YOU?
Identifying the 3 main components of holistic health
Learn the 3 pillars of Whole self wellness
How to utilize Simple Tools for foundational wellness
"Dee Macolly has served as Wellness Program Director at Honey Lake Clinic since 2018, teaching and promoting a holistic approach to wellness called Whole-Self-Wellness. A bal-ance of Mindfulness, Movement, and Nutrition. For optimal health and healing both physically, emotionally, and spiritually. Dee earned her BSN degree in Nutrition and Dietetics from Purdue University and has two decades of experience in the Health and Wellness industry. Dee is pas-sionate about sharing how to provide nourishment for the mind, body and spirit.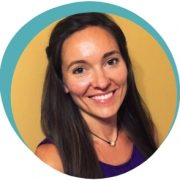 If you have a desire to incorporate self wellness with a holistic approach into your practice, THIS IS A WEBINAR YOU DON'T WANT TO MISS.