How Honey Lake Clinic Programs Work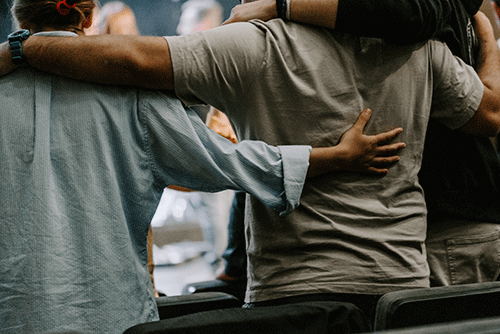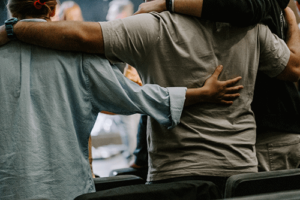 Our unique mental health treatment programs specifically and deeply address the spirit, mind, and body, offering each individual his or her greatest chance at wholeness and transformative growth.
Whether you're starting treatment for a mental health concern like anxiety or depression or are reaching out on behalf of a loved one for our residential program for adolescent girls, we follow an approach that promotes lasting recovery.
Call 888.428.0562 to learn more.
What to Expect at Honey Lake Clinic
Although we do try to customize our specific treatment approach to accommodate individual needs, a general overview of the process is as follows:
1. Upon your arrival at Honey Lake Clinic, a member of our nursing staff will welcome you and search your belongings to make sure that no contraband or unsafe items enter the resort. You will then check into your room, where you will begin the intake process.
2. On your first day, depending on the time of your arrival, you will be introduced to your primary therapist, who will be a licensed Ph.D. or master's-level psychotherapist. He or she will continue your comprehensive behavioral health assessment.
3. Your psychiatric specialist will complete the psychiatric portion of your assessment and collaborate with your treatment team to determine your individualized treatment plan. This will include therapy and, if needed, further medical tests or medications.
4. While exploring the underlying issues that are contributing to your struggle, your therapist will equip you with skills to manage your decisions in a more healthy and fulfilling way.
5. In addition, we will schedule weekly follow-up appointments with your psychiatric specialist. He or she will assess if medications would be beneficial in relieving some of your symptoms while you continue to work on your recovery.
6. You will attend daily process groups where you will be equipped with practical tools and resources to apply all the psychological principles that you learn at Honey Lake Clinic to your specific life struggles and situations.
7. Finally, each patient at Honey Lake Clinic attends daily psychoeducation groups that are centered around understanding and applying our core therapeutic method, the SPEARS decision-making method, to help him or her become a better decision-maker.
Phases of Treatment at Honey Lake Clinic
There are several steps involved in comprehensive mental health treatment programs. At Honey Lake Clinic, we structure treatment plans in three phases.
Assessment
A comprehensive bio-psycho-spiritual evaluation is conducted to assess each patient's physical, medical, psychiatric, psychological, emotional, social, familial, occupational, and spiritual resources, needs, and issues.
Treatment
The assessment data is compiled, and the Honey Lake Clinic team creates an individualized master treatment plan. The patient and his or her family members are oriented to the treatment goals and to their roles in accomplishing those objectives.
Transition
Effective aftercare planning is prioritized to ensure a fluid continuity of care after discharge from our mental health treatment programs. Patients are educated about preventing the recurrence of their condition and pursuing resources to facilitate growth.
Tour Our Lakeside Resort
Learn How Our Mental Health Programs Work Today