Reclaim Your Story at Honey Lake Clinic
If you or a loved one needs treatment for a mental health condition, you likely have some questions and concerns. One of the first considerations is often how much mental health treatment will cost.
Searching for the best care can be stressful for patients and families. At Honey Lake Clinic, our experienced and caring staff will guide you through your entire mental health treatment journey, from admission to discharge.
Call now to speak with a member of our team for a free brief assessment and verification of benefits.
The Cost of Treatment at Our Mental Health Clinic
Honey Lake Clinic is a 501c3 non-profit ministry. Our vision is to be an instrument God uses to bring His love, forgiveness, peace, joy, and deep healing to our patients in a practical and life-changing way. To that end, we do our very best to work with patients so that treatment costs are as affordable as possible.
Many variables go into the price of mental health treatment. Understanding these variables and your options can help you navigate your insurance and private payment options.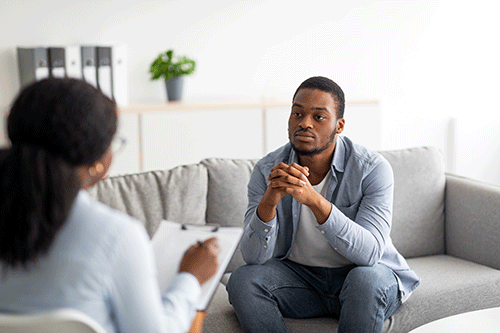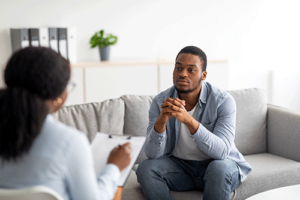 We do accept all PPO out-of-network insurance coverage. It is very important for you to understand what your particular insurance plan will cover and how your benefits and copays will impact your out-of-pocket costs. When you contact Honey Lake Clinic, one of our care guides can perform a verification of benefits (VOB) and quickly help you assess your policy's coverage.
Some of the insurance companies we work with are:
UnitedHealth Group
Wellpoint Inc. Group
Humana Group
Aetna Group
HCSC Group
Highmark Group
Coventry Corp. Group
HIP Insurance Group
 Blue Cross Blue Shield (BCBS)
Centene Corp. Group
Carefirst Inc. Group
Lifetime Healthcare Group
Cambia Health Solutions Inc.
Metropolitan Group
Etc.
We do not accept Medicare/Medicaid, Medicaid must be used in the state that it was issued, and Medicare will not cover faith-based treatment.
As a non-profit, we offer a significantly discounted and affordable self-pay rate (which is less than half the industry standard) for our patients who are uninsured or underinsured. At Honey Lake Clinic, we do our very best to make treatment as affordable as possible for all patients. We offer, by far, the least expensive program of this kind. 
The daily rate is inclusive of meals, lodging, amenities, and your comprehensive treatment program, which includes 24/7 nursing and treatment by doctors, psychiatric specialists, and clinicians. All labs and prescriptions are billed by third-party providers that are covered by most insurance policies. 
Through compassionate care and a commitment to helping every patient equip themselves to tackle any challenges that lie ahead, we're here to help. Our faith-informed model, experienced staff, licensed professional caregivers, and individualized treatment plans, all in a beautiful and tranquil over 600-acre lakeside setting, can be exactly what you need to change.
Counting the Costs of Mental Health Treatment
As you consider the cost of treatment at Honey Lake Clinic, here are some things to keep in mind that can impact the overall price:
What type of treatment is this? Inpatient care tends to cost more than outpatient care because we provide so much more. Meals, lodging, and activities are all part of around-the-clock care.
How large is the program? Is it a larger program with more participants or a smaller one offering more individualized treatment? Honey Lake Clinic offers intimate group sizes to help all of our patients receive targeted support.
What types of treatments are provided? Does the program include detox? Medically-assisted treatments? Therapy options? Comprehensive aftercare? Our programs are designed to help patients every step of the way.
How long is the program? Our minimum is a 30-day program. The length of stay is unique to the individual and most stay 40 days or more. Our program is designed with a daily rate, so you will have clarity of the financial responsibility no matter how long the stay. What is the right fit for you or your loved one?
What amenities are offered? While this isn't a vacation, having certain amenities available can be helpful. A swimming pool, on-site gym, nutrition counseling, massage therapy, and other therapies are included. Any add-on services will be reviewed prior to admission.
Your Team. Your Treatment. Your Success
During your treatment at Honey Lake Clinic, a team of doctors, psychologists, holistic therapists, and practitioners will frequently collaborate to focus on your individual treatment program. Your team will constantly be adjusting your individual care for maximum effectiveness to ensure you get the most out of your time with us.
Your Privacy
You can be sure that your admission to Honey Lake Clinic is a matter of complete privacy and confidentiality. Your dignity and privacy are key to us at Honey Lake Clinic. Several principles guide us in this area:
Confidentiality is our obligation. As licensed behavioral healthcare professionals, we are mandated by HIPAA laws to comply with the highest standards of confidentiality to ensure the privacy of each of our patients. We run the risk of incurring significant fines if we breach confidentiality without proper cause.
Beyond the laws of our land, our Christian faith compels us to maintain relational integrity and uphold the covenants that we enter into with you as we strive to honor God and others.
As healthcare professionals, we have many years of experience in dealing with sensitive, private, and delicate information. We take oaths, such as the Hippocratic Oath, to ethically maintain confidentiality unless acute safety is at risk.